We are energetic Lawyers based in Cranbourne who love what we do and genuinely care about our clients as well as the community we live and work in. We will always be up front about where you stand from the beginning to ensure you are aware of any risks and the likely outcome of your case.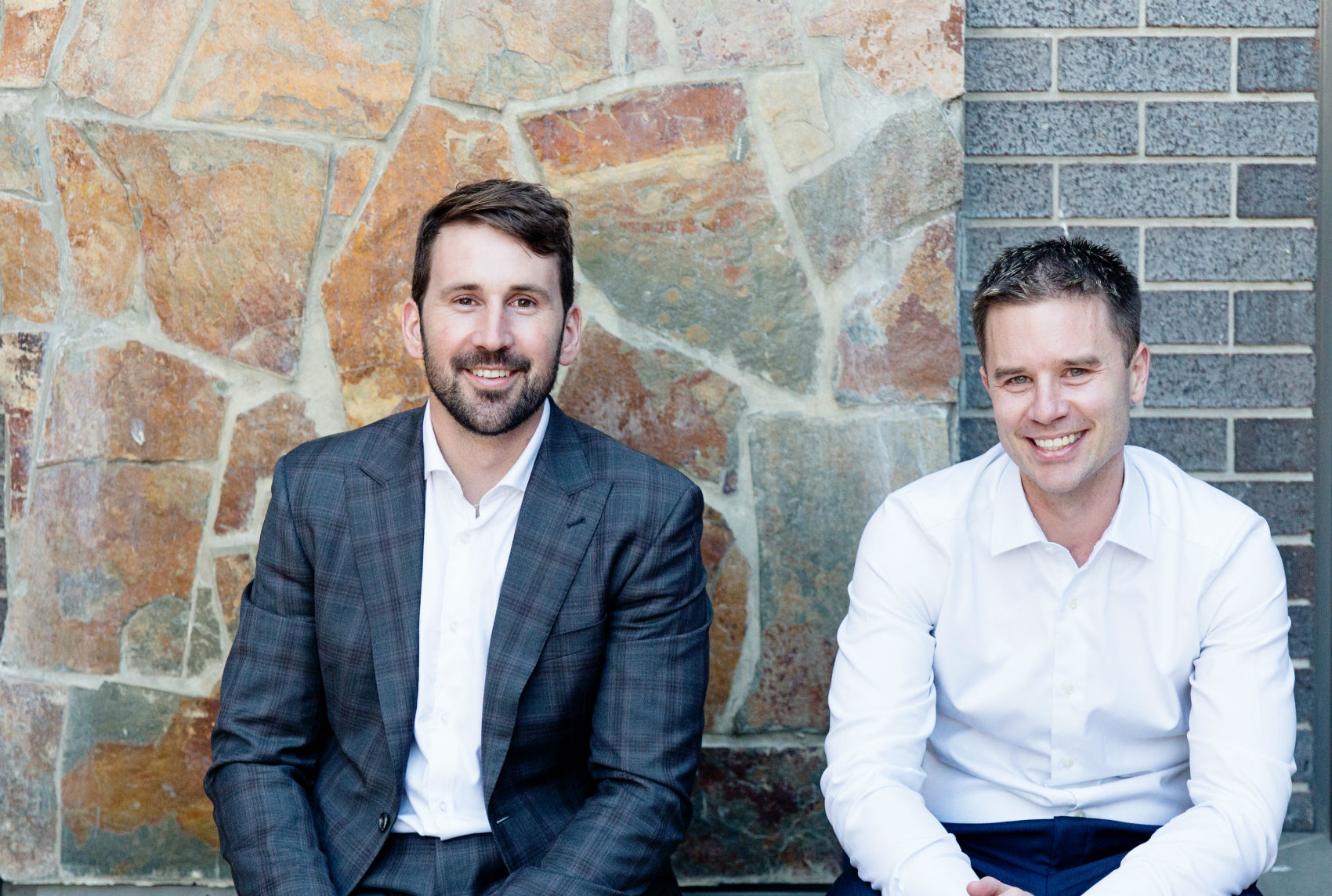 Combined years of legal experience
Percent settle before court
Percent love for Cranbourne
Simon is passionate about the law and firmly believes in the justice system and that everyone should have access to it. He was drawn to law as an opportunity to make a genuine difference in people's lives and he strives to achieve that every day. At Waters Lawyers, Simon has two primary specialisations – family law (focusing on property settlements and parenting matters) and succession law (focusing on wills and estates). However, he also deals with general disputes, criminal matters and litigation.
With almost two decades of experience, Simon began practising at a mid-tier law firm in the city and very quickly progressed to Senior Associate. Ten years ago, Simon moved to Waters Lawyers as Principal, being drawn to its integrity and commitment to putting clients first. Clients always come first at Waters Lawyers. For Simon, practising law is an opportunity to fulfil a role to the community using a defined skillset. His relationships are built on trust and he is sure to never mislead a client, continually managing their expectations by being realistic about the outcome from the onset. As he has extensive experience, Simon is able to provide his clients with an analysis of the current situation and inform the likely outcome. It may not necessarily be what they want to hear, but it will always be exactly what his clients need to know. Simon will always strive to achieve the best outcome for each of his clients. Simon prides himself on accessibility. His clients will never be barriered by an assistant or receptionist, but rather be able to reach him on his direct line or mobile. He is always on the front foot with clients to ensure they are regularly updated so there's never room for uncertainty.
In his spare time, Simon is a family man and his weekends are dedicated to his wife and young son. His ideal Sunday is colouring in cartoons with his son while enjoying breakfast at a new cafe (admittedly he is a better lawyer than an artist though)!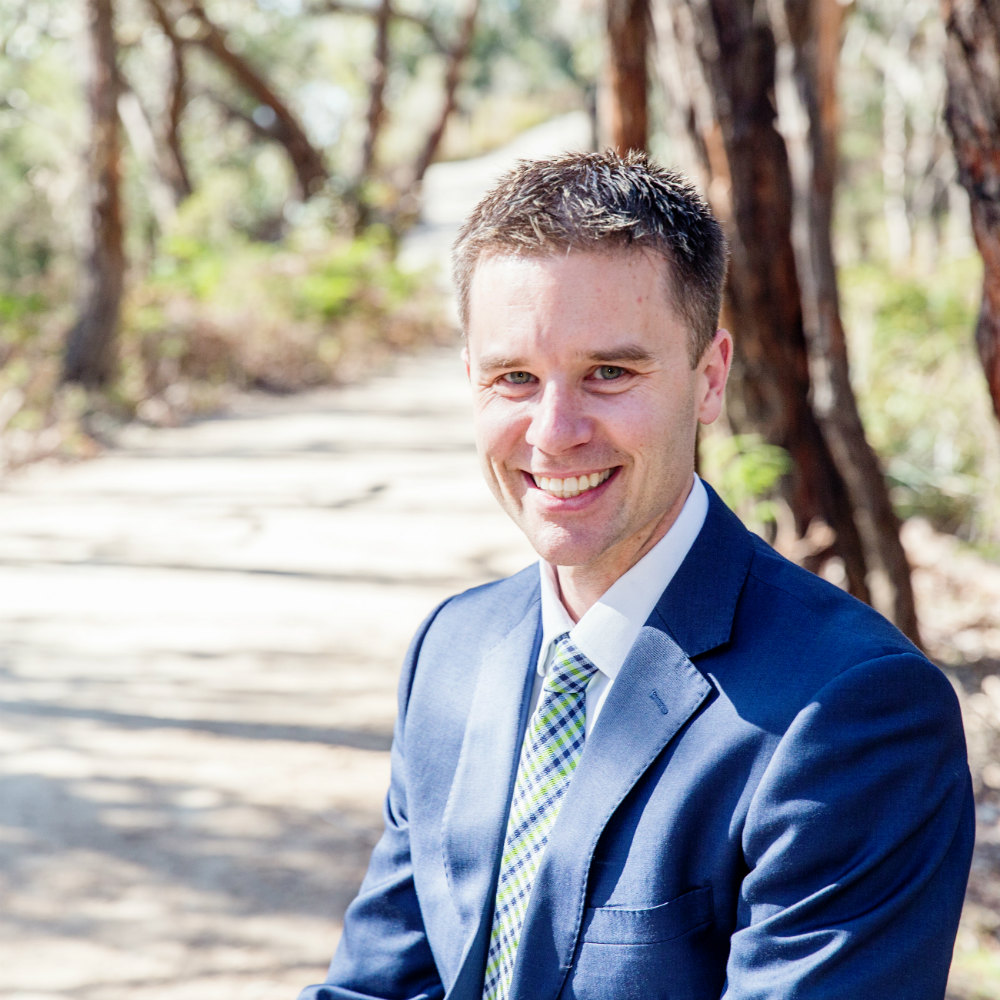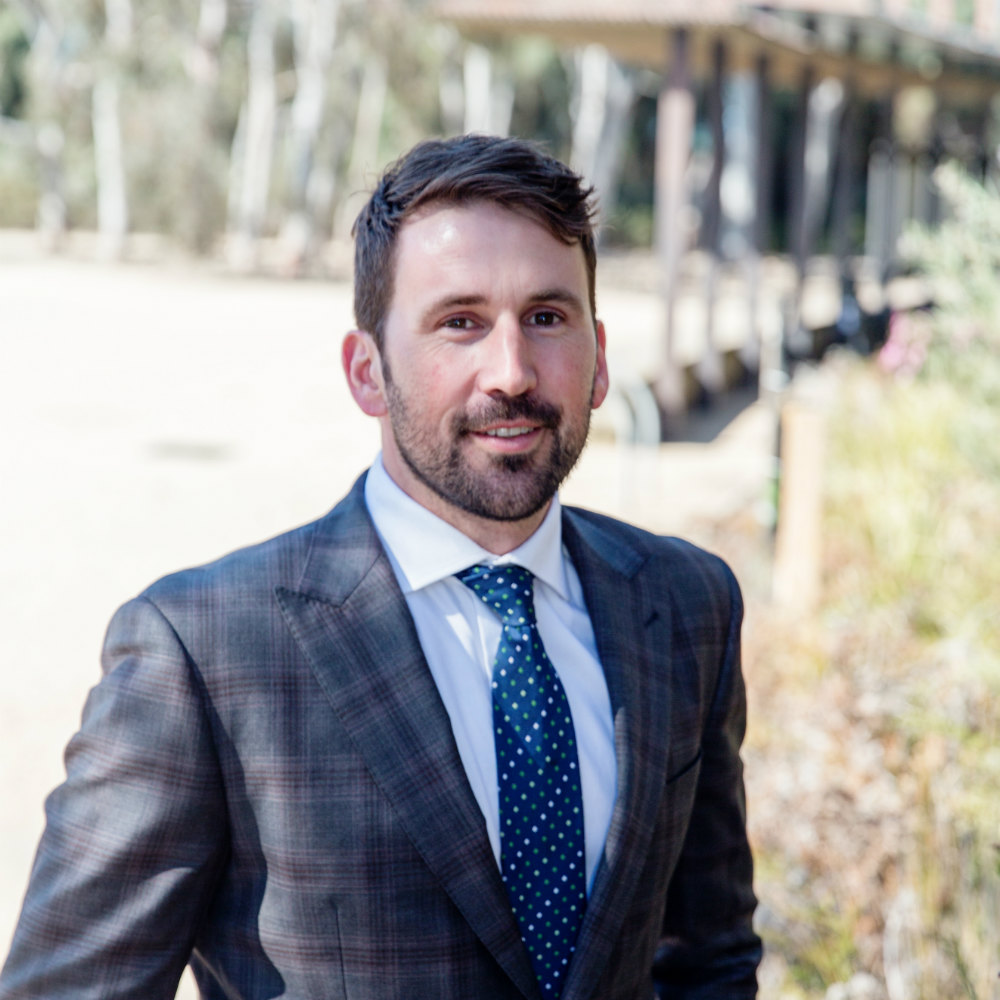 With over a decade of legal experience, Tim joined Waters Lawyers as Principal in 2016 after completing his Masters in Family Law. Specialising in family and property matters, he finds it rewarding to help his clients achieve the best possible outcome while ensuring they do not feel any strain. Assisting his clients to resolve overwhelming situations is the motivation for Tim and the reason he first entered the profession and continues to love it. He has faith in the law and believes it grows and develops with society, but it is his responsibility as a lawyer to ensure it happens in a positive and helpful manner.
Tim's core focus is a resolution for his client, achieving the best possible outcome in the quickest possible time.  From the initial consultation right through to the end, Tim is open and honest to ensure he has his client's trust and confidence at every step. He will tell them what they need to hear, analyse the risks of the situation and guide them through the possible avenues. Managing his client's expectations from the beginning ensures they have a solid understanding of their situation, the process and the likely outcome. With continuous communication, Tim's clients are never unsure of their case's progress. Clients often tell Tim that they thought the process would be daunting, but because they were given an honest analysis at the beginning and kept fully informed of the situation at every stage, they are always pleasantly surprised.
Outside of the office, Tim loves everything about the great outdoors, from trail bike riding to surfing and wakeboarding. He also enjoys travelling with his wife and two young children in their caravan in his spare time.
Here to support you.
Always.
Noel was admitted to practise as a Solicitor on 3 April 1975. For over forty-five years, he has dedicated himself to Cranbourne and the needs of his clients. As a result, he is built a loyal following of clients who trust his advice.
Noel studied law at Melbourne University and has since completed a Graduate Diploma in Dispute Resolution.
There is not much Noel has not seen or experienced during his lengthy legal career. His preferred areas of practise are commercial law, property , wills and probate matters. Noel also has significant experience in all types of litigation and criminal matters.
Noel is a lifetime member of the Cranbourne Football Club and a long-time supporter of the Cranbourne Salvation army.
With a passion for helping people and as a natural problem solver, practising family law was an obvious career path for Josh. After concluding his studies at Monash University in 2018, he joined Waters Lawyers at the beginning of 2019, becoming fully qualified in June 2020.
Josh specialises in family law, wills and estates, consistently striving to provide a good legal outcome while remaining considerate of his client's practical needs, any immediate risks to their mental and physical wellbeing, and how the legal matter may impact them on a day-to-day basis.
Prior to this, Josh worked in city-based law firms focusing on personal injury and work cover claims. He's drawn to the personal side of family law however, and is passionate about helping his clients as they go through an often emotional experience. After his first interview with Waters Lawyers, Josh knew he had found an amazing culture and supportive environment – he felt like he belonged straight away.
As Senior Paralegal at Waters Lawyers, Liz is responsible for probate, deeding files and assisting the team with their caseload.
Liz graduated from Monash University in 1973 with a Bachelor of Law (Jurisprudence) before opening a general law practice with her husband. She left the practice to raise her three sons (two of whom you may recognise as Director and Office Manager of Waters Lawyers!) to be the mum at every school pick-up, concert and excursion.
As an analytical and logical person with a great desire to help people, Liz was naturally drawn to a legal profession. After taking a few career changes following motherhood (including being the Professional Chocolate Taster for Cadbury!), Liz was excited by the opportunity to re-enter the legal world. She's fascinated by people's stories and loves empowering people in their older years to see that working full time is still very much possible! Liz genuinely loves her job and the friendly and welcoming atmosphere of the office … and getting to work with two of her sons is an added bonus!
Liz can be found at her reserved seating cheering for Geelong Football Club every weekend. She's also an avid scrapbooker and is a frequent traveller to Noosa and Hawaii!
Lisa is the Waters Lawyers Conveyancing ace – she knows all things Conveyancing and makes this fast-paced and rapidly changing area of the law look easy.
As a Conveyancer, Lisa understands the importance of making sure your purchase or sale is a smooth one. All of Waters Lawyers' clients benefit from her attention to detail, skill, care and dedication.
Lisa is passionate about all things that relate to helping people and problem solving. Her colleagues describe her as reliable, conscientious and trustworthy.
Lisa loves to exercise, catch up with friends and explore the natural environment. She is also a proud aunty and enjoys spending time with family and friends.
Meeting new people and helping them achieve their property dreams is at the core of Lauren's love for conveyancing. While working as a receptionist at a conveyancing firm, Lauren decided she wanted to be more involved and soon after graduated from RMIT with an Advanced Diploma of Conveyancing.
Lauren's approach is formal but friendly, and she strives to translate all property and purchasing jargon into everyday language that her clients will understand. She especially loves working with first home buyers to alleviate the stress involved in purchasing as well as share their excitement throughout the process.
When Lauren's not in the office, her German Shepherd, Stella, takes up most of her time! She also loves singing and was part of the Australian Youth Choir growing up. In fact, you might recognise Lauren from local gigs at the Chelsea Heights Hotel.
James is the cog that keeps the wheels turning at Waters Lawyers. As Office Manager, he takes pride in ensuring the office runs smoothly day-in, day-out … and he's been doing so for ten years now! With a varied role that changes day-by-day, James couldn't imagine working anywhere else.
While studying a Bachelor of Commerce majoring in Commercial Law and Marketing, James interned at Waters Lawyers and has never looked back. The family-oriented and supportive culture brings him back each day with a smile on his face and a true sense of belonging.
James knows the firm inside out and back-to-front. He's the IT guru, on the front line to answering any queries from staff and suppliers, takes care of the financial aspects such as payroll and invoicing, and even assists on files when required. Supporting those around him is his key motivator and he takes great pride in doing so.
In his free time, you can find James obsessing over cars, playing guitar and bass in his band, or indulging in some gaming.
Jenny is our Family Law Paralegal at Waters Lawyers, she assists Tim Smith with his caseload and ensuring he stays on track.
Having worked in the legal industry for over 15 years and with a Bachelor of Business (HR), Jenny's passion for people and supporting others is what she finds most rewarding. Jenny has expertise in many areas of law including family, property, litigation as well as wills and estates. She goes above and beyond to assist clients and considers their needs during difficult times.
Outside of the office, Jenny enjoys camping with her husband and two daughters, playing netball, attending the occasional art class and spending time with family and friends.
When you walk into the Waters Lawyers office, it will be Madison welcoming you with a friendly face. As Legal Receptionist, she is the first point of contact for all clients. She strives to ensure each person that approaches the firm feels comfortable and confident in the legal process.
It's the friendly environment that brings her to work with a smile each day, as well as knowing she has the ability to help people through tough times every day. Madison's ability to connect with people strongly aligns with her studies – she has completed a Diploma of Youth Work and is currently studying a Bachelor of Psychological Sciences with Swinburne.
When she is not working or studying, Madison can be found socialising with family and friends or immersed in a good self-development book.